FRACHTCONTOR CAPITAL
is a highly specialized Hamburg-based deal originator focusing on sourcing capital for the green transition of the maritime industry and facilitating sustainable shipping opportunities for institutional investors.
Mobilizing Capital For A Sustainable Maritime Industry
Frachtcontor Capital was established in 2017 as the finance entity of the leading German shipbroker, Frachtcontor Junge & Co. GmbH founded in 1905. Today we have grown into a maritime deal originator and a trusted advisor to exclusive institutional investors and asset managers allocating capital for energy-efficient maritime projects.
'Blue Marjan' – one of 40 sustainable inland waterway barges from Concordia Damen

Frachtcontor Capital developed this innovative transaction in which Concordia Damen signed a contract with institutional investors to build 40 eco-friendly dual fuel inland waterway barges chartered by Shell and operated by the VT Group/Marlow.
We understand the increasing challenges of financing shipping's green transition. With our team's deep experience in shipping, banking, and finance, we know how to match lenders with potential maritime transactions and ultimately help to bridge the long-term capital gap of the industry.
STRONG NETWORK
We build on the remarkable heritage of the Frachtcontor Group's success and global presence within the maritime industry. The long legacy ensures extensive access to energy majors, commodity traders, and industrial end-users, which, together with the increasingly strong collaboration across the Group, creates maximum value for all.
INSTITUTIONAL INVESTORS
We identify, develop, and execute maritime energy-efficient projects which reflect institutional investors' lending practices.
We are exclusive maritime advisors for select US Pension Funds and MEAG who are managing the assets of Munich Re and ERGO. MEAG is one of the world's major asset management companies with assets of around €309 billion under management.
We collaborate with the Swiss-based Blue Ocean Capital Ltd. and Solas Capital AG to develop the origination of sustainable transactions for European ports and the European port-related infrastructure. We have close ties with the privately owned German bank M.M. Warburg & Co., enabling the facilitation of alternative structured ship finance options.
SHIPOWNERS AND INDUSTRIAL END-USERS
We provide leading shipowners and industrial end-users with expanded access to long-term debt finance for next-generation new-builds and low-carbon vessels, enabling the decarbonization of fleets and port-related infrastructure.
Our team exists to create a sustainable maritime industry.
Headquartered in Hamburg our purpose-led international team comprise of specialized professionals and experts with a multi-disciplinary skillset and deep experience in ship finance, banking, sustainability, renewable energy industries, chartering, and commercial as well as technical management.
Our headquarters are located in Hamburg, and we have offices in New York and Dubai as well.
You can reach us right here: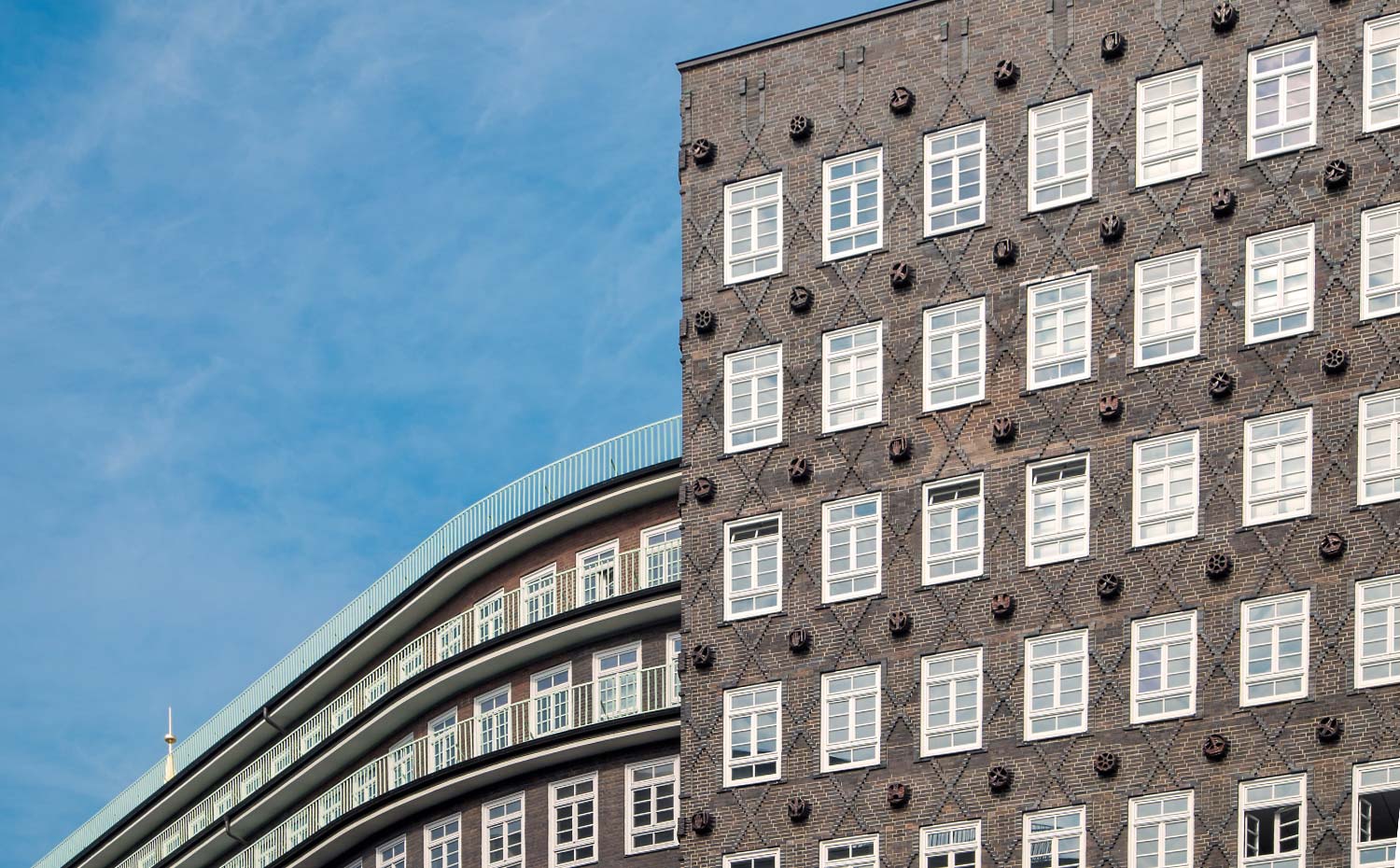 Hamburg
Frachtcontor Capital Partners GmbH
Burchardstraße 8 • 20095 Hamburg • GERMANY
• +49 (0) 40 3000-210
Dubai
Repr. Office
Jumeirah Business Centre 3
Office 3107 • Cluster Y • Jumeirah Lake Towers • UAE
New York
Repr. Office
1548 Beaverkill Road
Livingston Manor • 12758 New York • USA